Stox Mercedes Benz _ Sprinter Poster
Promotional Poster Design & Photo Shoot Art Direction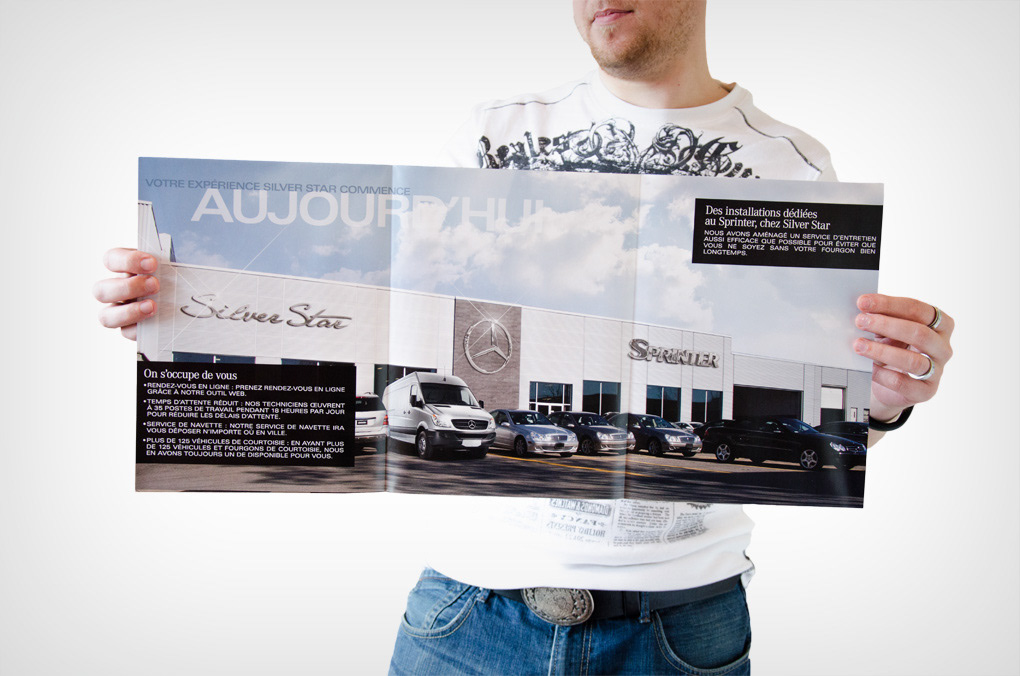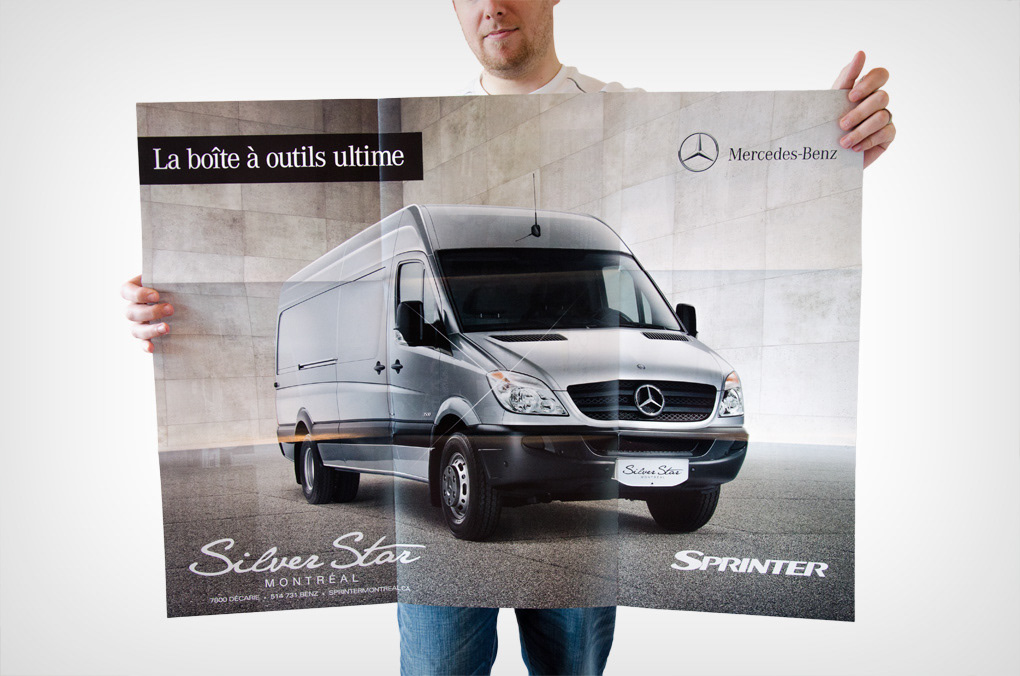 The creative work
Designed with industry professionals in mind, the dedicated SprinterMontreal.ca website offers a lean, user-friendly interface to showcase the broad range of Sprinter trucks. It highlights standard and custom models, financing and the dealership's exclusive benefits.
We also designed an original presentation document, which convincingly shows the vehicle's selling features and the dealership's unique customer experience. This 9'' x 12'' brochure unfolds multiple times, ultimately becoming a large 24'' x 36'' poster. A glamour shot of the Sprinter truck, accompanied by the headline The Ultimate Toolbox is meant to make contractors – who might not have thought they could afford one – dream of the perfect truck.
This document was inserted in the official magazine of the CMMTQ (Quebec plumbers association) and distributed to over 10,000 industry professionals.