MetLife Brand Guideline Development
Corporate identity and marketing materials for AmMetLife Bank Grand Opening Launch.
These projects involved working with MetLife's Global Brand and Marketing department developing Visual Guidelines and Templates for the core parts of marketing and communication activities for AmMetLife.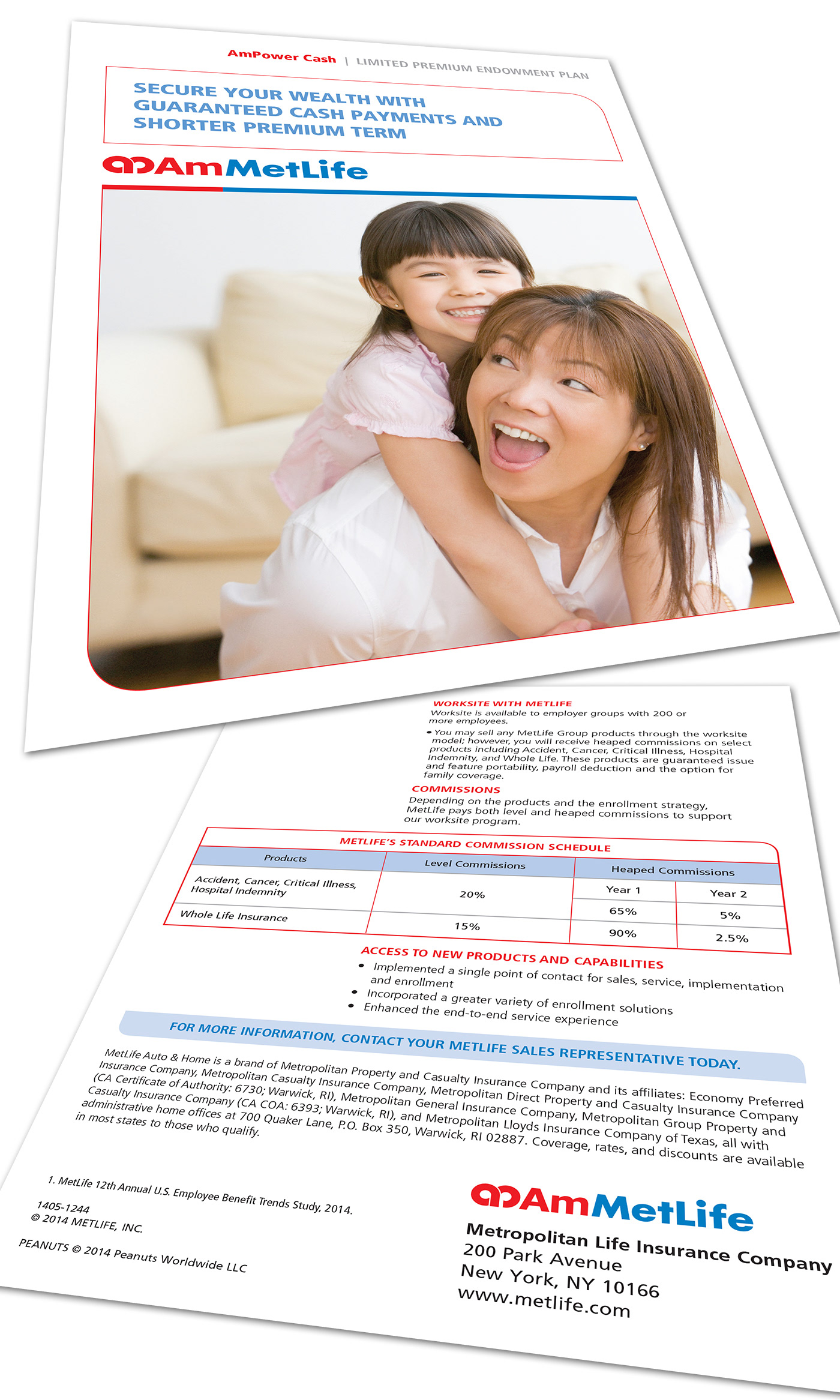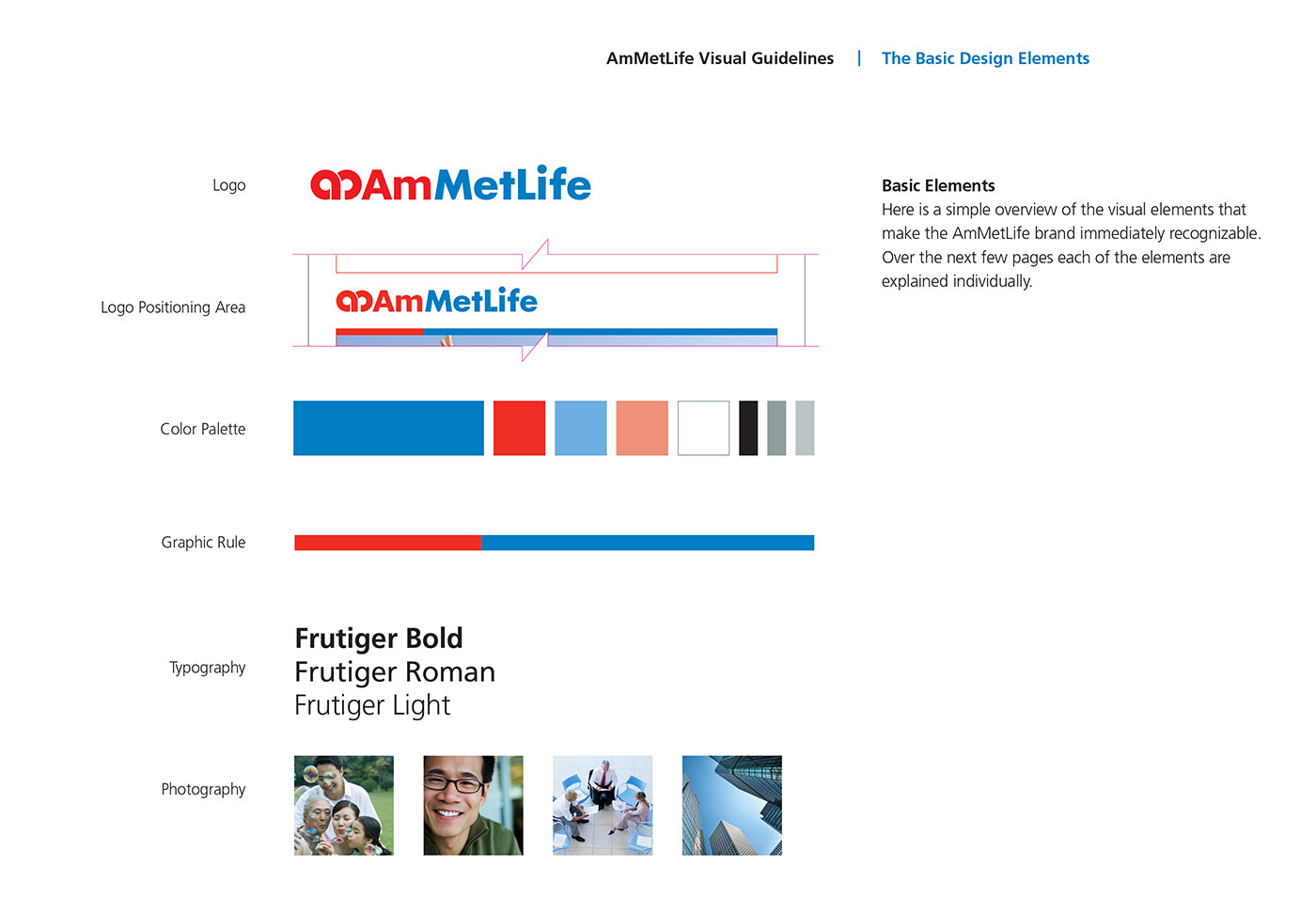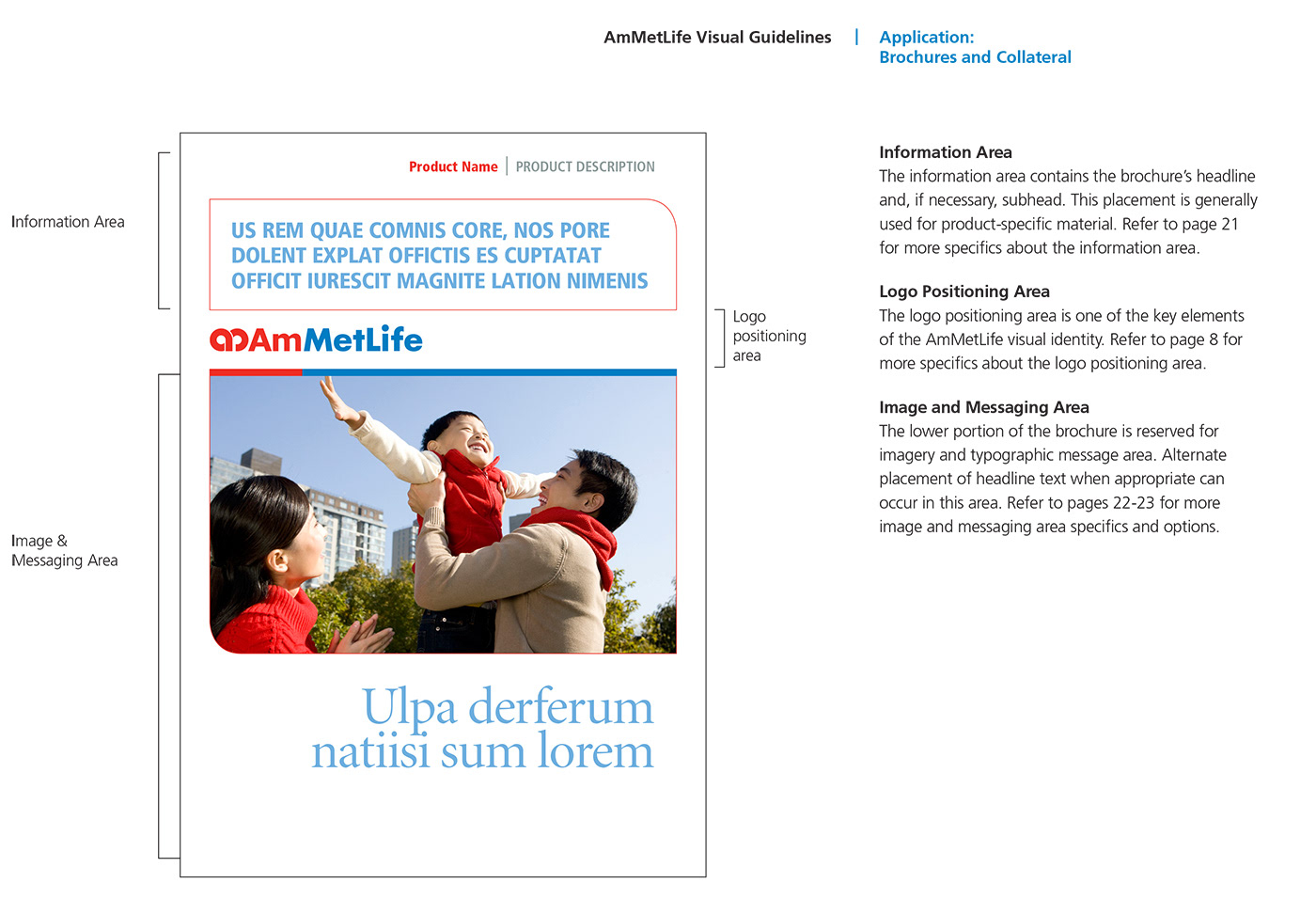 The basic design elements are a simple set of graphics, which are used to create all communications. Consistent application strengthens the brand identity.